Published: July 06, 2022
Updated: July 06, 2022
Digital transformation—specifically, application migration to benefit from the computing power of the cloud—is not only a technological change. It's an organizational transformation. The IT modernization that underpins digital transformation changes how Public Sector organizations manage and deliver services to individuals and Canadian businesses, how public servants work, and in fact introduces a fundamental shift in leadership practices and organizational culture.
"Digital transformation is disrupting legacy leadership," report the authors of a 2021 MIT-Sloan study. "The idea that effective digital transformation delivers agility, adaptability, and customer-centricity is now both managerial mantra and leadership inspiration."
What is now managerial mantra and leadership inspiration is also central to the success of large-scale cloud-migration projects.
Without the strong backing of executive leadership—without a vision—cloud migrations can languish, and often fail entirely.
But the successful migration and modernization of the hundreds, or even thousands, of enterprise applications your organization relies on to conduct daily business and deliver services, does not need to carry significant risk nor overwhelm the available resources.
"Our approach can be customized and adapted to suit your organization's objectives, affordability and readiness. This ensures early results, continuous progress to targets, predictable and efficient processes, and manageability for the organization."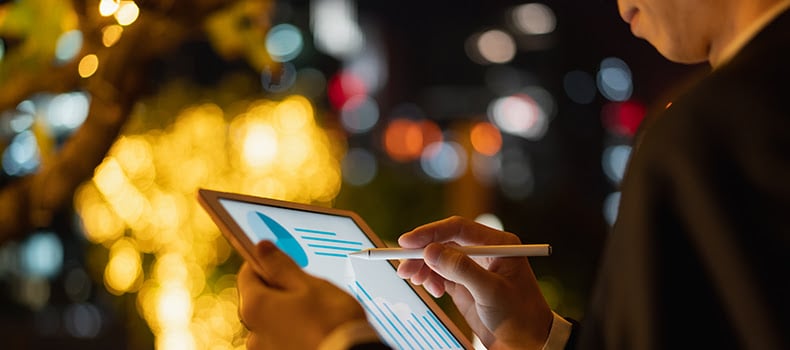 Understanding tech and the business of Government is essential
"Public Sector organizations need the flexibility to scale and pivot quickly in order to be able to respond to shifting priorities resulting from policy, legislative, program, and other changes", says Laura, speaking of her experience supporting Workload Migration and Application Modernization initiatives in a number of Federal Government departments.
The need to address decade's old systems and infrastructure, and the need for more secure and cost-efficient operating environments are central business drivers of the Government of Canada Digital Operations Strategic Plan, with a focus on keeping government responsive and resilient in order to meet the changing needs and expectations of Canadians and Canadian businesses. A key component of this is a drive to provide digital-first user-centric services and programs through modernized IT infrastructure and applications, and secure cloud-based solutions.
The Government of Canada established the 'cloud-first adoption strategy' in 2018 which encourages departments and agencies to select cloud as the preferred option as they tackle their applications, systems, and infrastructure renewal. Some departments have begun their cloud journey, most are just beginning. As you start to embrace your cloud journey, there are some key factors that will be important to ensure your success.
Be clear about the value proposition for the business. "Understanding the business of government is vital and technology is important for the future of government operations," observes Laura, who has led and advised various Federal departments on their cloud journey.
Laura explains: "We consider the business case—why it is important to go the cloud and what benefits can the organization realize by doing so?" A compelling business case focuses the organization on common objectives and provides the backdrop to measure your accomplishments throughout your journey. The business case will also help your organization to understand how your application modernization and migration initiative aligns with your strategic objectives.
BDO has expertise across many public sector organizations. We are helping several federal departments with their digital strategies, application modernization, and cloud migration initiatives. We understand the government's digital transformation agenda. And we appreciate the policy and legislative frameworks you must work within.
Scoping for success
Public servants face many pressures and competing priorities, so it is important that your cloud journey is manageable and affordable, while sustaining progress and demonstrating value along the way.
"When you look at your portfolio of applications holistically to build your business case, you can identify quick wins and conduct a cost-value analysis for each application to ensure the right strategies are selected."
"We can apply the same framework, the same principles of migration—aligning critical business priorities to digital-modernization initiatives—for any number of apps, any number of services or platforms," explains Pavel Samchenko, a Manager in BDO's Technology Advisory Practice and a senior cloud architect.
"Our framework is always tailored for each client," Iryna agrees. "We're agile and client-centric." "We work with our clients to design the best migration program to suit their environment, priorities, and constraints," Laura adds. "A program approach and agile execution process tends to work best as this allows for right-sized projects, flexibility, and nimbleness".
Pragmatic cloud migration at scale: an end-to-end framework
Whether enterprise-wide or for a single line of business, what's common to every engagement is the end-to-end process:
Envisioning your app migration and modernization (determining your cloud-migration strategy)
Establishing your compelling business case with clearly defined outcomes
Right-size planning to suit your organizational and financial capacity
Agile or Iterative execution (delivering on your strategy) with active stakeholder engagement
Regular reporting on results and benefits realization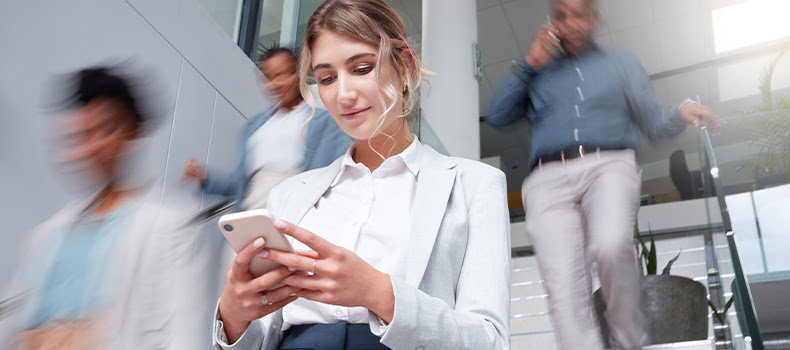 Envisioning your large-scale cloud migration: step-by-step
Our process to decide the best strategy—to envision your cloud migration—is attuned to your primary business goals.
The end goal of the initiation process is to develop a cloud migration roadmap (with a recommended strategy for each application) with effort and cost estimates needed to execute on the strategy, the ideal team structure and governance framework, and the high-level execution plan.
Determining the scope and the approach for your organization involves four steps
Determine key information such as list of applications and their status, technology stacks, dependencies or integration points, owners, etc.
Apply unified criteria in the assessment of application parameters such as complexity, business criticality, and aging IT
Identify applications with common dependencies to understand "the ecosystem", or families of applications, that should be dealt with together as one work package
Identify quick wins that will become your pilot group of applications for a single line of business, for example applications with high degree of cloud readiness; or with a way to mitigate high cyber or failure risks, boost operational efficiency, or gather highly desirable data insights within a short period of time
Determine strategy drivers and objectives
Identify constraints (including affordability, your timeline, and other considerations)
Get input from business and technology stakeholders
Define strategy framework (effort estimation, priorities, resourcing, cost) that would enable large-scale migration
Determine degree of cloud-readiness and modernization required for each application
Provide application recommendations for migration or modernization (based on six Rs: retain, retire, re-host, re-platform, re-purchase, or refactor)
Determine objectives met by application modernization (cyber, infrastructure, preventing failure, improving performance)
Identify other modernization programs that your program may be impacted by or have a dependency on
Estimate effort and cost by stakeholder group, for FTE resources and non-salary requirements to execute the project, and for annual ongoing costs including cloud consumption, licensing fees where applicable, and maintenance and support
Consider all key functional and stakeholder groups, their involvement and level of effort
Take gating process and deliverables into consideration, and the associated level of effort and time needed to satisfy these requirements
Identify top priorities
Identify groupings of applications that will ensure efficiency and re-use (e.g. by pilot/quick wins, type of rationalization strategy (The Six R's), inter-dependencies, common stakeholders and capabilities, technology
Create a timeline with pilot and other groups of applications
Dedicate effort for ongoing program planning, discovery and analysis
Inform and get buy-in from decision-makers and other stakeholders
Define your high-level resourcing and execution plans
Establish your project team
Define your project governance
Establish your project management practices and processes
Create the organizational change management and communications plan
Establish your application and stakeholder knowledge base
Set up the environment for collaboration
Lead your digital—and business—transformation
Accelerate your digital transformation—take the first step toward leading a pragmatic cloud-migration strategy at scale for your public sector organization. Contact us for a consultation.
Laura Spriggs, Vice President Management Consulting, Strategy and Operations
Rishan Lye, Partner, Advisory Services, Technology