Published: September 20, 2019
Updated: September 20, 2019
Adapting your business for today's world of retail
As the retail industry in Canada becomes more competitive, a focus on digital solutions can help mid-market and independent retailers:
Adopt retail technology that improves efficiency
Lower operating costs and increase margins
Improve the customer experience
Differentiate themselves in a polarized market
Learn how our approach to digital transformation can help your retail business grow.
As retail becomes more competitive and new disruptors enter the market, customer experience is now one of the biggest differentiators.
Digital has the capacity to integrate operations, technology and human interaction, to help you improve the customer experience and grow your retail business.
Independent and mid-market retailers in Canada are facing big changes — and big challenges — on multiple fronts.
Mobile and omnichannel retail, AI-enabled automation, blockchain
Personalization expectations, loyalty and retention, frictionless retail
Disruptors/non-traditional competitors, market polarization, international entrants
Cybersecurity/privacy risks, taxation, tariffs, expansion
How can retailers protect and grow their business?
Digital transformation is not just for the big players. It has the potential to help you:
Grow revenue and improve margins
Improve customer engagement and loyalty
Compete more effectively and reach new markets
Increase efficiency and manage/reduce operational costs
BDO's digital transformation services
Canada's retail industry is undergoing a revolution. It's vital to make a long-term plan for growth and digitally reimagine your business — or risk getting left behind.
We can help retailers grow and transform through:
Digital and business strategy development
Identifying and prioritizing opportunities
Assessing and managing risks
Implementing digital solutions
Our approach to digital transformation is scalable for mid-market and independent retailers across multiple subsectors:
Aligning transformative technology initiatives with an overall business strategy focused on growth and customer experience.

Improving performance and efficiency related to store operations, back-office systems and procedures, and the supply chain.
Advising on change management and digital adoption, to help you engage your employees and strengthen your workforce.
Implementing IT infrastructures and digital tools that are integrative and support growth, while mitigating risk.
Retail is undergoing a fundamental shift. Customer expectations are relentless and ever increasing. Retailers of all sizes must embrace digital transformation to remain competitive and relevant.
BDO's extensive understanding of the retail industry and digital best practices can help retailers achieve their goals, such as:
Deploying a digital strategy to help improve your business model.
Selecting the right technologies for sales and customer engagement.
Finding cost-effective ways to produce meaningful business intelligence.
Implementing financing and change management strategies to get the most out of digital investments.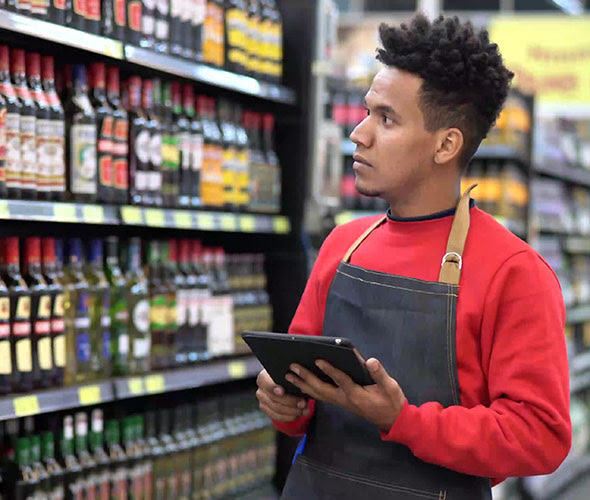 For more information:
Bob McMahon
Partner, National Consumer Business Leader