Published: November 03, 2022
Updated: November 03, 2022
Audit quality is our top priority, and a key catalyst of trust in financial reporting. As a result, we decided to share outside our firm how we approach audit quality within it. For the first time, we have collected our core beliefs and practices around audit quality: why it matters, the very practical steps we take to sustain it, and the progress we have made to accelerate its quest.
In this report you'll learn:
Why we see quality as a constant quest to improve
How our coaching culture drives quality
How technology is changing the game for audit
How we infuse quality throughout our audit processes
Go behind the scenes to learn what audit quality means at BDO in this year's Audit Quality Report.
Audit quality at BDO
Audits provide the trust that makes business work. Company leadership, governing bodies, lenders, investors, and stakeholders: they all rely on credible financial statements. And capital markets depend on the audit—and on the confidence it instills in financial information. We know this trust is essential to our clients.
At BDO, we see audit quality as a constant quest to improve. We're enhancing our processes, advancing our culture, and innovating our technology stack. We're also expanding our focus to include new and complex areas of reporting, such as environment, social, and governance (ESG).

Every day, in everything we do, we work to inspire confidence in financial information and the ecosystem it supports—investors, lenders, capital markets, and entrepreneurial businesses. Our clients expect the highest quality audit of their financial statements, and we demand it of ourselves. That signed audit report packs a lot more behind it than just a signature.
2021 by the numbers
2100+
audit consultations with internal technical specialists on complex issues
98.5%
agree or strongly agree they are "personally responsible for the delivery of quality on an engagement"
108.5
avg. hours each of our professionals reported investing in training
1 in 3
partners inspected internally
12.5
avg. years of service (manager level and above)
Team diversity
Composition of our Accounting & Assurance practice
1%
Persons with disabilities
How our people build a culture of quality
Our people are the true engine of our audit and the keepers of its quality.
It's not just their credentials and professionalism. It's their openness and curiosity and collaboration.
When we consider how our people produce audits of the highest quality, we think about the following:
Coaching culture embedded in our DNA. We empower every team member to ask questions during the audit—no matter their role. This on-the-job learning inculcates a culture of continuous growth and supports retention.
Broad base of experience. While many of our people specialize as they progress, they start with a broad base of clients and industries. This increases the variety and value of perspectives we bring to our audits.
Professional development designed for real life. Our world-class training resources encompass both personal and professional growth, and position our talent to advance their careers and elevate audit quality.
Diversity and inclusion. Not just a line item, these principles speak to the core of what our teams are all about.
We take care of our people. When our teams went remote and life became more complex, we stepped up our investment in our teams' well-being. Guided by a commitment to flexibility in work arrangements, we support our teams to produce high-quality work.

The secret sauce of our audits is really our people. As individuals and as highly collaborative teams, our professionals create a culture of quality that's second to none.
The processes that entrench audit quality
Because quality shapes our organizational mindset, we diffuse it through every detail of our audit processes. From before we begin the audit to well after we close it, we make continuous improvement the cornerstone of our audit process.
Some important ways our processes enhance audit quality:
Audit teams tailored to the client. We assemble teams of professionals with expertise specific to the industry and type of organization.
Advanced consultation process. Our consultation database gives our people access to internal technical specialists to answer the most demanding questions.
Always-on quality, even after audit close. With internal quality assurance reviews, every audit partner undergoes a periodic, random review of their audit files.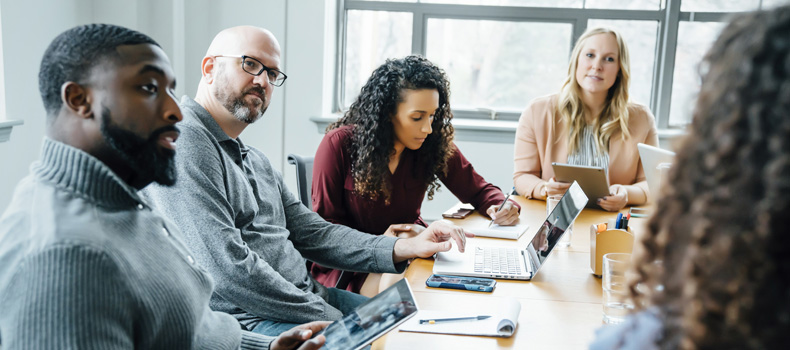 We often say audit quality is a mindset. What makes my job exciting is the opportunity to apply it every day and see results.
Technologies that produce smarter audit results
We believe digital isn't an end in itself but rather a way to work smarter—and to produce smarter audit results. The best technologies will never replace the professional skepticism of our people. But emerging tools are upping the ante for quality.
Emerging technologies such as data analytics help audit professionals spot trends in data and eliminate blind spots. Data visualization tools present insights more clearly. Digital tools monitor performance during quality reviews. And as audit teams incorporate more technologies, we can move to a step change: from sampling selected data to reviewing more relevant information.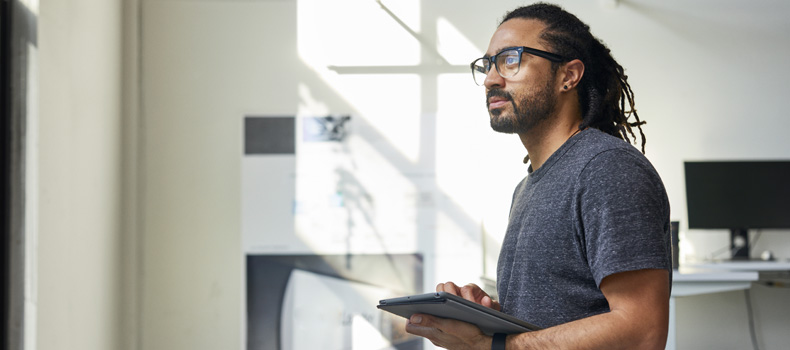 To truly innovate the audit, it's not enough to follow the tried and true. Firms need to source the best digital ideas from anywhere and everywhere—beyond accounting, even beyond the business world.
Our ever-expanding digital suite
Get more details, statistics, and quotes from our people in this year's complete Audit Quality Report.
Download the report
Contact our audit leaders for more information