Detailed analysis for identifying risks and maximizing your ROI
Mergers & acquisitions (M&A) transactions require proper due diligence to help you understand the drivers of financial performance, protect you from risk, and to negotiate the best possible deal. Thorough research, analysis, and impartial advice enable buyers and sellers to make informed decisions when entering complex deals.
BDO's Transaction Services team has deep experience understanding and uncovering deal risks and drivers for our clients by conducting financial, tax, IT, HR, operational, commercial, and reputational due diligence on their investment and divestiture decisions. Our team helps bring transparency to the entire transactional process, from negotiation and planning to post-deal value capture.
Whether assisting a buyer analyze a target or helping an entrepreneur evaluate their business for sale, BDO's Financial Due Diligence professionals deploy a comprehensive and rigorous analysis of details such as quality of earnings, cash flow, working capital, debt and debt-like items, and product profitability. We offer a global and multi-disciplinary perspective on tax issues and can suggest structuring alternatives to help clients maximize their return on investment.
By analyzing and validating a company's relevant sources of financial value and risk, we can help buyers and sellers make informed decisions and minimize deal risks, ultimately leading to successful outcomes.
We help our clients fully understand any tax exposures and structure their transactions in the most efficient way possible. This is integral to ensuring definitive agreements are appropriately drafted and minimize risk.
We provide independent and comprehensive commercial due diligence to help you gain detailed insights into a target company's commercial viability, growth potential, risks, and opportunities before committing to an investment.
Technology has a direct impact on the value, risk profile, and effectiveness of mid-market businesses. A detailed analysis of IT systems can help buyers reduce technical debt, align IT and business strategy, reduce the risk of cyber breaches, and increase competitiveness.
A critical element in successful M&A transactions is knowing who you are doing business with. Knowing the vendors of the business and the people managing it informs the level of trust between buyers and sellers. Our Investigative Due Diligence professionals help clients collect information to assess the character and reputation of the vendors or the management team to give you confidence at the negotiating table.
Due diligence helps the seller maintain control over the M&A transaction, adding credibility to the deal process and minimizing any potential price deterioration. We can help you enhance deal value backed by robust financial projections, create a comprehensive report on your financial, operational, and tax situation, and uncover and correct potential deal-breakers.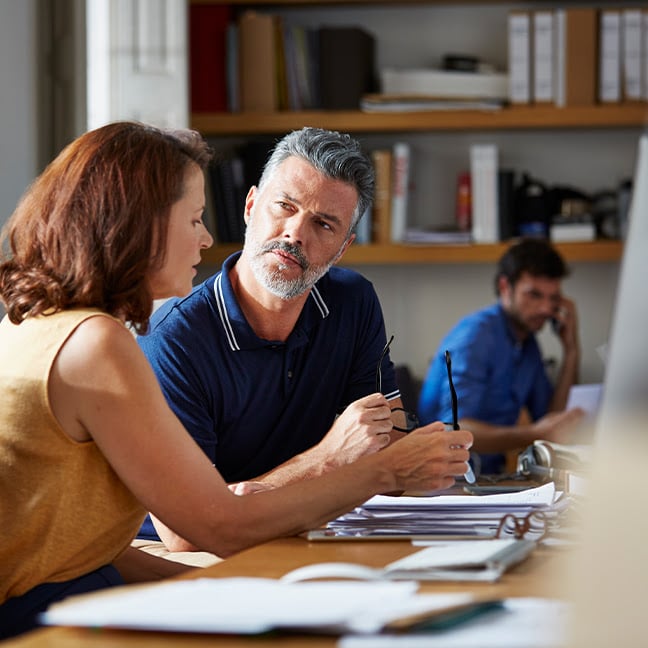 Our Transaction Services team works across a wide range of industries
Some key industries where we have provided thorough analysis and impartial advice include:
Other services you may be looking for
Our Transaction Services support the stage your business is in
Maximize efficiency and performance of existing systems, processes, and people for greater financial growth.
Perform, assess & optimize
Growth strategies designed to match your business model, your goals, and your expectations.
Grow, expand & acquire
Be confident in your transaction with the support of our professionals