The organization
Transport Canada is the federal government department responsible for regulating and monitoring the safety, security, and efficiency of Canada's national transportation network. Innovation has been a key item on their agenda to achieve their strategic goals on par with Canadian Public Sector Organizations.
The Pre-load Air Cargo Targeting (PACT) team—one of Transport Canada's arms within the Aviation Security department—was part of the department's digital transformation journey to provide sustainable improvements to the security and screening capabilities of the cargo being transported into Canada.

The challenge
Cargo admittance at Canadian airports is a serious task that must not be compromised. The PACT team complies with stringent processes for the admittance of cargo by air in order to identify potential threats. In fact, Tens of thousands of cargo shipments—single packages and shipments of multiple packages—are assessed rigorously for risk and threat identification prior to entry into Canada.
Transport Canada receives all these shipment manifests and uses the information to determine the need for shrewd inspection. However, the processes of risk assessment and mitigation management, being a large and complex part of PACT's role, has become very manual and time-consuming.
Challenged by the volume of data to analyze while operating through a combination of legacy systems and manual processes, the PACT team was in need of modernized tools to advance their analytical techniques and attain operational efficiency.
The main goal was to develop a platform using machine learning and advanced analytical tools in order to:
Alleviate some (or all) of the manual effort involved
Sustain deterministic results
Provide data-driven insights into what makes a shipment suspicious
Accelerate the dynamics of screening processes
Embrace cloud-based, AI-powered tools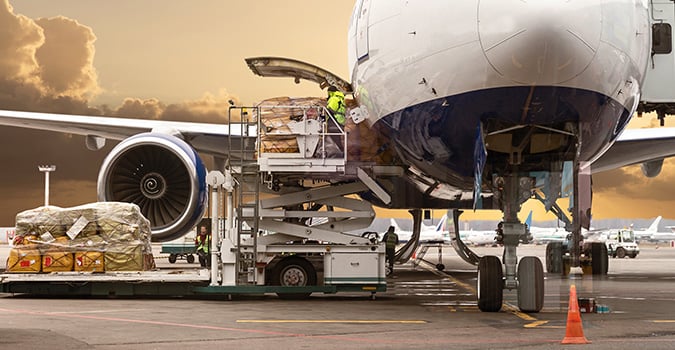 The solution
In order to proliferate the risk assessment process and utilize data-driven insights for prompt decision making, Transport Canada approached BDO Lixar for a risk-based oversight program that reflects a modernized way of processing and screening all shipment messages in a vigorous manner.
By leveraging the power of AI, a scalable, secure, and cloud-based data-analytics screening platform was planned for the PACT team, which visually translates received shipment messages in the form of interactive, real-time data dashboards.
Leading the deployment of advanced technologies within the Public Sector, Transport Canada's project delivery plan involved two key steps:
Supervised machine learning: Assessing the relationship between the input (cargo messages) and the outcomes (if a risk is detected in the message).
Unsupervised machine learning: Anomaly and nuances detection, which can be used for ranking and filtering packages that require further human attention.
The results of both steps have determined the capability of AI to process and provide quicker results that require less overhead and enhance efficiency.
And to best drive cloud and AI-powered adoption, BDO Lixar took an approach that adheres to strong compliance, policy, and security standards while still meeting business demands quickly and competently.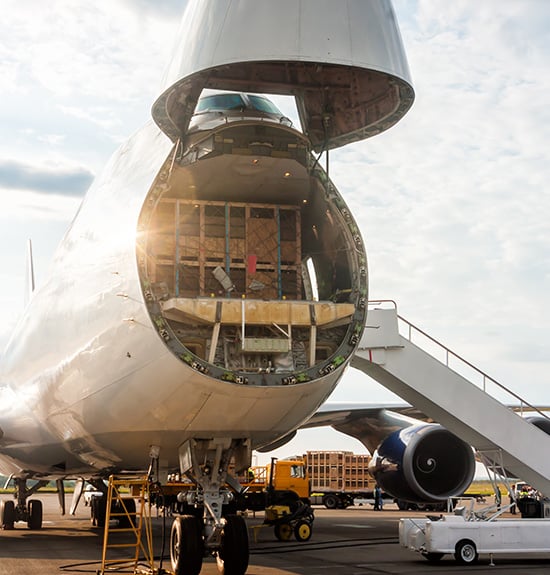 "How can we leverage disruptive technology to solve a common problem—improving risk-based oversight?"
A five-stream cloud strategy was deployed to complete the project seamlessly:
Understand the federal department's business objectives to establish a future-state model and reference architecture within the organization's cloud environment.
Build a cloud execution plan focusing on building and securing the foundation, implementing modern cloud-based reporting, analytics, and AI capabilities.
Engage our technology expertise to assess the existing technology landscape—technology stack, security, IT operations, deployment processes, systems engineering and application development, and delivery channels, including lines of business.
Integrate a secure enterprise data lake environment with flexible data ingestion, data access controls, data quality, and metadata management features.
Enable flexible, and virtually unlimited compute power for intensive AI, machine learning, and compute workloads.
Modernize a cloud-based data warehouse integrated with data lake and advanced analytics capabilities.
Establish a data governance model which enables people, processes, and the operating model.

The outcome & benefits
By leveraging BDO Lixar's unique HeroPath data pipeline, the combination of natural language processing (NLP) techniques and data transformations allowed for the platform to process messages in a fraction of a second where data is collected, analyzed, assessed, and displayed on a user-friendly dashboard. The final outcome wasn't only cohesive and comprehensive, but prompt and visual.
The PACT screening platform had successfully met its goals including:
thousands of hours saved in cargo data analysis
AI-powered, real-time cargo risk assessment processes and results
an expanded number of target shipments from more carriers
significant reduction in the amount of manual work required for filtering shipment manifests
increased safety and security by risk-assessing every single message received
Contact
PACT's innovative journey has paved a way for Public Sector entities and departments to pursue the adoption of technologies and embrace AI in the way it operates.
Understanding how the Public Sector operates is key to attaining successful measures, and our teams are equipped to provide strategic advice. Our expertise in digital transformation encompasses planning, design, and implementation of technology programs, along with deep technical skills in cloud management and security.
For more information:
Paul Dostaler, Industry Lead - Transportation
Franca Petrocelli, Partner, National Technology Leader, Public Sector