Published: May 19, 2022
Updated: May 19, 2022
Recently, the BDO Cannabis team attended the Lift & Co. Cannabis Expo in Toronto—Canada's premiere event for cannabis consumers, professionals, investors, and media. The conference consisted of a Business Conference day featuring a variety of speakers; an Industry Expo featuring speakers and displays for cannabis industry products and services; and finally, a Consumer Day focused on the retail consumer.
With the Canadian government declaring cannabis an essential service in most areas of the country, the cannabis industry enjoyed an unexpected run up through the pandemic—lifting sales and access to capital during 2020. Fast forward 18 months and the sector is again struggling to access capital going on a year now and retail sales have pulled back from 2020 levels. Optimism still runs high in the cannabis community, but there was a notable fog over the Business Conference day, with what appeared to be a smallish crowd and some speakers expressing some possibly overdue hard truths about where we are as an industry. The following were the most noteworthy themes at the conference.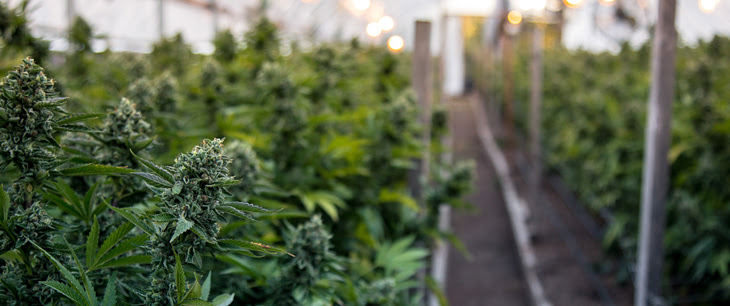 Regulation has been an issue from the beginning and otherwise well-run businesses continue to struggle to make ends meet between excessive taxes, limitations on dosage size, packaging, and marketing—plus the illicit market that continues to flourish. Some don't believe that Health Canada really understands the cannabis industry, its challenges, or its ability to contribute to the Canadian economy if it were better supported. There is some cautious optimism with the 2022 Federal Budget plan to establish a cannabis strategy table—to better understand the industry. Hopefully there's a path there, albeit likely a long one, to move to a fair regulatory model.
Many brought forward arguments that the industry needs to learn from its mistakes and evolve toward a profitable future. We would like to highlight these two themes:
Differentiating medical cannabis from recreational
Addressing the threat and opportunity that the international cannabis markets represent for Canadian operators
Cannabis legalization in Canada began with medical use and many viewed that phase as the road toward the larger, more profitable recreational market. However, many believe that the industry missed the boat in the medical market. There is significant potential for medical cannabis to improve the lives of many people with the required research, product development, and education. Further, there is also a largely untapped market of non-traditional cannabis consumers who are currently being underserved given the focus on recreational. The industry has done little to educate the medical community in Canada and the average cannabis retail outlet isn't particularly welcoming to someone not yet comfortable with that product but seeking a medical solution. Education is key for bringing new consumers into the fold as there are many curious people, but there's still a stigma around cannabis consumption.
The international market is often mentioned, virtually always in the context of opportunity and often in reference toward the ever-elusive US market, which many hope becomes fully legal in the foreseeable future. However, the international market is an enormous threat to the Canadian cannabis industry—not only in the low-cost cannabis production capacity building in tropical countries such as Colombia, but in the sophisticated R&D occurring in the US and other places. The Canadian cannabis industry has a huge body of knowledge in extraction, plant strain development, and product development. This expertise can be exported to get Canada back on top of the global cannabis industry.
To date, few cannabis companies have published ESG (Environmental, Social, and Governance) reports, but many companies boast of their efforts toward environmentally friendly practices and ESG came up several times throughout the conference—with a few speakers (including BDO) speaking specifically on the topic. An interesting angle mentioned involved using ESG as a differentiator in the competitive Canadian market. With so many companies struggling to gain both product and labour market share, being able to differentiate your company is a major issue.
Enter ESG. Statistics show that consumers and employees overwhelmingly prefer to support organizations with a social consciousness and there are many moves cannabis companies can make on this front. Opportunities include environmentally friendly packaging, improved diversity at the management level, and supporting local communities in a tangible manner. Make achievable promises that mean something to your customers, employees, and organization to do well while doing good.
There's so much passion and expertise in Canada's cannabis community and we have a lot to offer medical and recreational consumers, both within our borders and abroad. We look forward to seeing how the industry evolves in the coming years, and certainly to the next Lift & Co. conference.