The organization
From a young age, Jennifer Antolin was immersed in the McDonald's business. At 15 she worked for three years at her father's restaurants and learned firsthand how hard it is to make it in the restaurant industry. In 2009, she decided to learn more about the business from her father. After being mentored by him for three years, and with his encouragement, she purchased his two McDonald's franchises in Milton. She ran them for four years until the opportunity arose to purchase her current four franchises located in Guelph, Ontario.

The challenge
Jennifer's transition from two to four franchises felt like a big business decision, but she trusted the infrastructure at the Guelph locations and was enthusiastic about moving to the university town.
Jennifer had been taught to do her own Profit & Loss (P&L) statements, which was helpful when it came to learning the ins and outs of the business early on, but it became increasingly time consuming. She recalls the painstaking effort of writing
her statements by hand, having her bookkeeper format them, and then providing it to her BDO accountant at the end of each year.
But with her franchisee responsibilities growing, Jennifer knew she needed to boost her efficiency.
She wanted to spend more time interacting with her employees in the restaurant and less time tied to her desk. The amount of paper being used on a daily basis for financials was piling up, how could she reduce that? Jennifer reached out to her accountant at BDO who helped find an efficient solution.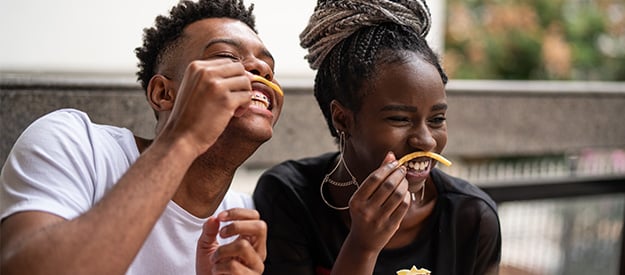 I knew that I would need to find ways to optimize my business, to be better, more efficient, and more nimble.
The solution
Her accountant recommended she take advantage of BDO's bookkeeping services. She was introduced to Lisa Crosby, a Senior Manager on BDO's Cloud Accounting Services team. Working with Lisa, and using the accounting software Xero and Hubdoc, Jennifer immediately noticed that she was spending far less time cutting checks and filing invoices. With her transition to cloud accounting, she uses far less paper, which has made a positive difference in her efficiency and quality of work.
"We had file folders full of paper and documents and it just seemed like such a waste of paper, a waste of space, and a waste of time filing. Now, on a monthly basis, I have a thin envelope that I put into a box that has all of my information because everything else is saved to the cloud," Jennifer added.
Jennifer appreciated Lisa's passion to go the extra mile for her clients. In addition to having accounting and bookkeeping under the same umbrella, Jennifer recognized how Lisa and BDO were invested in every aspect of her business. "Having Lisa is a great support for me and she's there to help me with any questions I have when it comes to finances."
Lisa also noticed an uptick in her team's efficiency and ability to easily customize reports to suit Jennifer's needs thanks to Xero.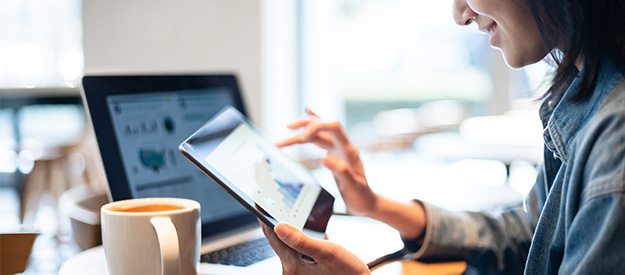 "The switch to Xero made it much easier for me as well. I'm able to easily review and make changes to reports and then quickly send them to Jennifer when she needs them."
The outcome & benefits
Thanks to increased flexibility and time saved on paperwork, Jennifer can focus on growing her business—she's planning on opening a fifth franchise.
BDO's bookkeeping services deliver Jennifer accurate monthly financial statements which takes work off her plate. Jennifer can see results in real-time, allowing her to pivot her business quickly if needed. When it comes to her year-end there are no surprises, and fewer adjustments are needed thanks to the benefits of cloud accounting. And with Xero's help, Lisa can better support and advise Jennifer as her business grows.
The Hubdoc software has also allowed Jennifer to increase efficiency exponentially and has cut down on the back-and-forth with her supervisor and time uploading documents has been cut in half.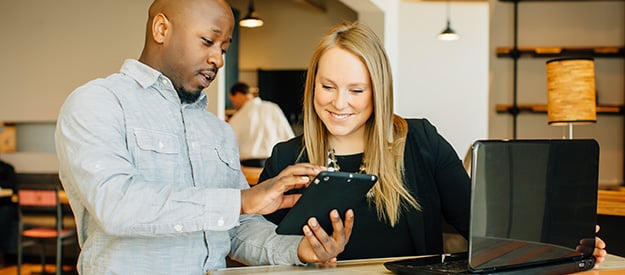 "Before, my supervisor and I would send reports back and forth a few times before they were finalized, but this is no longer the case. That's another huge win for me," said Jennifer.
From her early days in the business handwriting P&Ls to now using BDO's bookkeeping services and Xero cloud accounting software, Jennifer has seen a significant uptick in her productivity and her franchise's financial success. She has taken the hard-earned business lessons from her father into the twenty-first century, and through partnering with BDO and Xero, the sky's the limit.

Having access to a cloud accounting platform that's easy for me to use allows me to focus on my people and operations.
Contact
We manage the bookkeeping, payroll, and accounting so organizations can focus on what they do best.
For more information, contact:
Matthew Sturges
Partner, Central Canada & SMB Leader