Professional tax planning services
For every stage of life, there are options you can take to ensure you are building and maintaining your hard-earned wealth.
Our tax planning services encompass both your individual and business needs every step of the way. From your first job or company start up through to ensuring your estate needs are met, we have you covered. Our team of highly trained tax planning professionals don't just understand the complex tax laws and regulations, they understand the challenges and opportunities we all face in life.
In every case, we aim to minimize tax burdens, simplify complexity, and create peace of mind.
Our Domestic Tax Planning services
We help you plan for your personal needs and goals through every stage of life. Compensation planning for employees and business owners, purchase or divesting of assets, and the optimal sources to draw retirement funds from are some of the many services our clients need over the course of their life.
We help our clients optimize a corporate structure to ensure wealth creation and retention over the entire business life cycle. Our services for business clients include initial corporate structure setup, optimizing for real estate in the business, and the optimal blend of corporate and personal taxes.
You only get one chance to ensure a smooth transition of your business and reap the rewards of all your hard work. We put planning in place to assist with transferring your business to the next generation, selling out to your management team, and ensuring that you maximize as much after-tax profits as you can when you sell. We understand that an exit can often be the primary source of retirement funds, making it one of the most significant events in your life.
Planning for your retirement or death can be a difficult and complicated process. Our tax planning professionals understand all stages of estate and succession planning to help you retire successfully and eventually pass on your hard-earned wealth to your beneficiaries. Our tax team regularly help our clients set up family trusts, charitable gift planning, and minimizing taxes on death.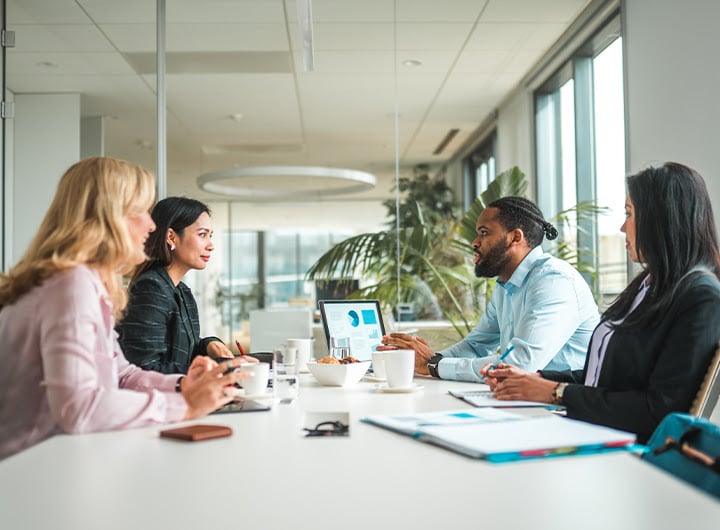 Our Canadian Tax Planning services support the stage your business is in
Growth strategies designed to match your business model, your goals, and your expectations.
Grow, expand & acquire
Maximize efficiency and performance of existing systems, processes, and people for greater financial growth.
Perform, assess & optimize
Seamlessly transition your enterprise through three critical stages: succession planning, valuation optimization, and a strategic transaction.
Exit, transition & sell
Our experienced Domestic Tax Planning leader
Greg London
Partner, Domestic Tax Consulting Leader