The organization
A community pharmacy in Northern Ontario prides itself on being a leader in patient-first technology.
The pharmacy owner is proud of this small business enterprise, which specializes in long-term care homes. The business was an early adopter of pharmaceutical technology and automation that protects clients and saves hours in manual labour. About 10 years ago, the pharmacy invested $300,000 in machines to automate medication packaging and security. This new system works in conjunction with specialized barcode scanners at the long-term homes to ensure the proper medication is going to the right patient.
Personalization and customization for the long-term care facilities the pharmacy serves, some of which were still using a paper-based system before the pharmacy worked with them, allows the pharmacy to deliver a unique value that sets them apart.
The pharmacy has worked with BDO Canada for about five years, outsourcing their accounting to keep management focused on client relationships and patient care.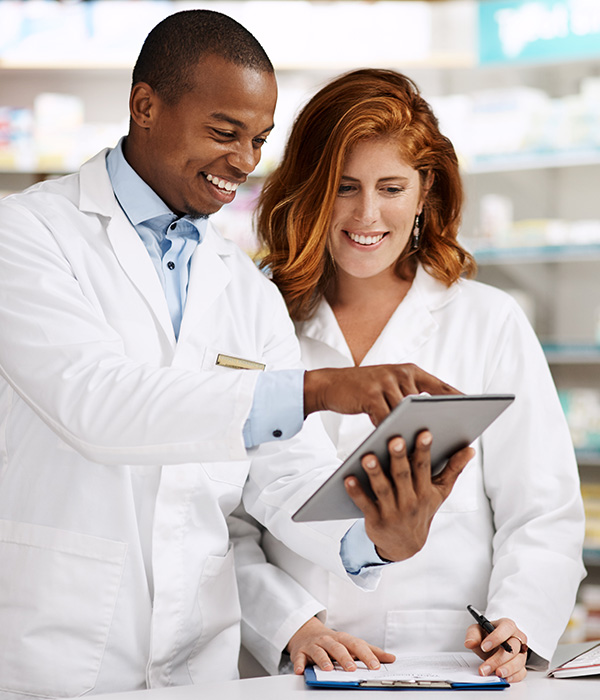 The challenge
The natural evolution of health care means always staying one step ahead. The impact of the COVID-19 pandemic made running a small health care business even more challenging.
The pharmacy struggled to stay open every day during the height of pandemic lockdowns and case surges. Like many businesses, they lost employees during this time, even as demand to deliver health care increased exponentially.
The labour shortage forced the pharmacy owner to start searching for ways to streamline their operations and be more efficient with both time and technology. This would allow them to compete with large publicly funded competitors while still providing personalized services.
The solution
BDO Canada introduced the pharmacy owner to cloud-based accounting software, including QuickBooks Online (QBO), Dext Prepare, Plooto, Wagepoint, and Track as a package and then integrated with Telus health and the QBO invoicing feature. This allowed the business to streamline and speed up backroom operations, including expense tracking and invoicing. Prior to working with BDO, some customers had been contacted by email while others received printed statements.
Moving their manual backroom operations to the cloud was organized into stages and implemented on pace with the client's needs and comfort level. They started first with point-of-service integration, then day-to-day bookkeeping and payroll. After that, sales was also integrated into cloud-based software.
This complete solution created by BDO Canada improved the pharmacy's workflow and bottom line. Also, the move to the automated, cloud-based software package has freed up time for the pharmacy owner and managers who had previously spent hours manually entering weekly payroll and sales summaries.
More importantly, the cloud-based package saves the pharmacy money. With business continuing to grow, the pharmacy would have had to pay more in accounting and subscription fees to keep up.

Alim, my BDO advisor, always made time to answer my calls, even once while he was on vacation. His dedication to his clients is very well received.

BDO advisors apply a very forward thinking approach. They looked into the near future and found areas for improvement and automation.

Every minute I can save not having to do accounting is very valuable to me as a small business owner and health care professional.
The outcome & benefits
The pharmacy officially moved to the cloud in December 2021. Since then, the owner has noticed time savings, workflow and accounting transparency, and increased flexibility.
Since moving to cloud accounting software, the owner enjoys the ability to keep a closer eye on his company's finances. It is now easier for him to quickly spot costly errors or irregularities and view important financial information any time, day or night—on his computer and phone. And he's thrilled to be able to run thorough profit and loss and balance sheet reports quickly and efficiently.
He's using the financial savings of the cloud to automate more of the back-office operations. Now, he has more freedom as a business owner, and he's more confident that staffing issues will not impact operations or client-facing service.
Contact
We manage the bookkeeping, payroll, and accounting so organizations can focus on what they do best.
Alim Bhayani, CPA, CA
Partner, Assurance and Accounting Service Line Leader – Toronto North
Chris Bell, CPA, CA
Senior Manager, Digital Projects