Go as far as your ambition takes you
At BDO, we want to help you unlock possibilities for your career.
We understand that our success depends not only on developing the most talented professionals, but also on creating an environment where our people can thrive and create opportunities for their careers and our clients.
We offer you the opportunity to:
Work with professionals recognized as leaders in our industry.
Make a meaningful impact on our clients, ranging from entrepreneurs to leading Canadian and global organizations.
Join a culture of high performance that enables teams to become top professionals in their field.
Collaborate in a dynamic, supportive environment committed to excellence, work-life balance, and diversity and inclusion.
We want to create new opportunities for our people and our clients, and shift the trajectory of our business while transforming our own lives in the process.
BDO's Real Life Matters benefit plan gives you the convenience and flexibility to design a personalized benefits program that is right for you and your family.
We offer a comprehensive approach to learning and development, combining in-person and virtual opportunities to help you reach your full potential. Our training ensures you gain the right balance of technical expertise, industry trends, and skills development so you reach your professional goals.
We give our people the flexibility to adjust where, when, and how they work, and to maintain healthy personal lives, while also delivering on the promises we make to our clients.
An award-winning employer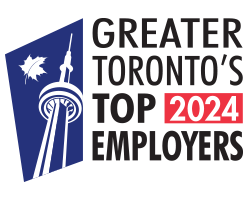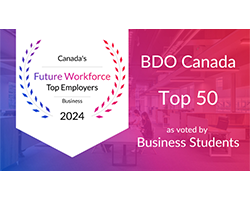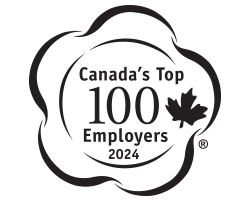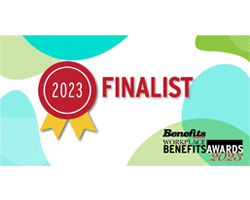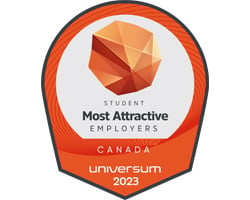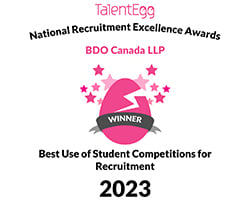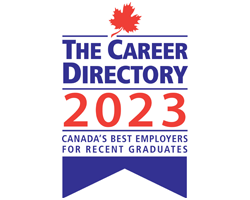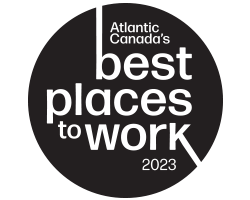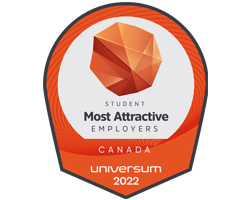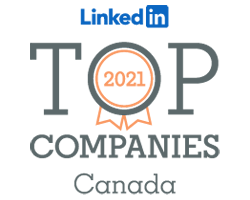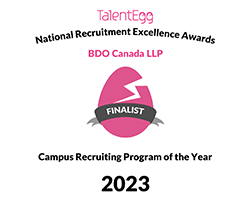 Get to know BDO
BDO Canada's values hit home for Daoust sisters
What do our people value most about BDO's work culture? Hear what sisters Kelly, Janice, and Megan Daoust have to say.
Community involvement
Discover how BDO gives back to the community by supporting local charities through our Drive Away Hunger initiative.
Shades of green: Meet three BDO team members from the Emerald Isle
Three professionals from Ireland share relocation stories joining BDO Canada.
Personalized and flexible benefits and rewards
Our pay for performance approach offers you competitive total cash compensation that rewards your contribution, and empowers you to take control of your future earning potential. We provide flexible benefits from day one, and a market-leading personal time off policy. We support your overall wellness beyond working hours, and provide reimbursement for wellness initiatives that fit your lifestyle.
Benefits
Core program combined with flexible options
Personal time
Simple, flexible, and inclusive approach
Investment savings
Choices to grow and preserve your financial security
Pay
Competitive compensation
Wellness
One-stop resource and reimbursements to support your wellness
Life at BDO
Our multi-award-winning talent experience continues to make us proud. Our culture is open and collaborative. We foster inclusive ways of thinking and celebrate diversity among all contributors. We respect each other, do all things with integrity, and support our people to be their most authentic selves.
Experience BDO
BDO's ESG journey
At BDO Canada, sustainability is an investment in the strength of our culture, the resilience of our business and the future of our planet. Learn about our journey as an organization to support the transition to a more sustainable planet, create an inclusive and diverse workplace and give back to our communities.
Learn more
Discover the BDO experience
Connect with us on social media to get to know BDO and updates on career opportunities!
Have an inquiry?
Contact us through our career inquiries form and a member of our talent acquisition team will be in touch shortly.
Submit a career inquiry